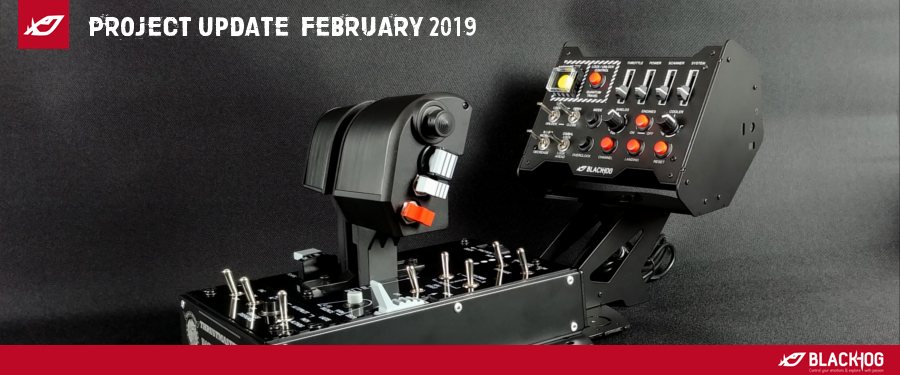 Project Update – Production – February 2019
Hello guys,
today we bring you a big update report!
Processing the first orders
I am happy to announce that we are finally processing the first b-explorer's orders! From the #1437 to #1589. Already shipped the first units this week.
Design improvements
The result of the last design modifications were better than expected, improving significantly the mechanical stability and looking even better.
Please note, this pictures don't represent the quality of the final product. All of them are prototypes and production tests.
Select your frontal panel
As promised, the variants of the front panel are finally here. Take a look and pick your favourite!
There are three variants of the front panel (different layout and button distribution). You can also choose between three different labelling options (spacesim, generic or blank).
If you have already pre-ordered, don't worry, you will be able to choose your favourite before we ship your order (we are already in contact with the owners of the processed orders).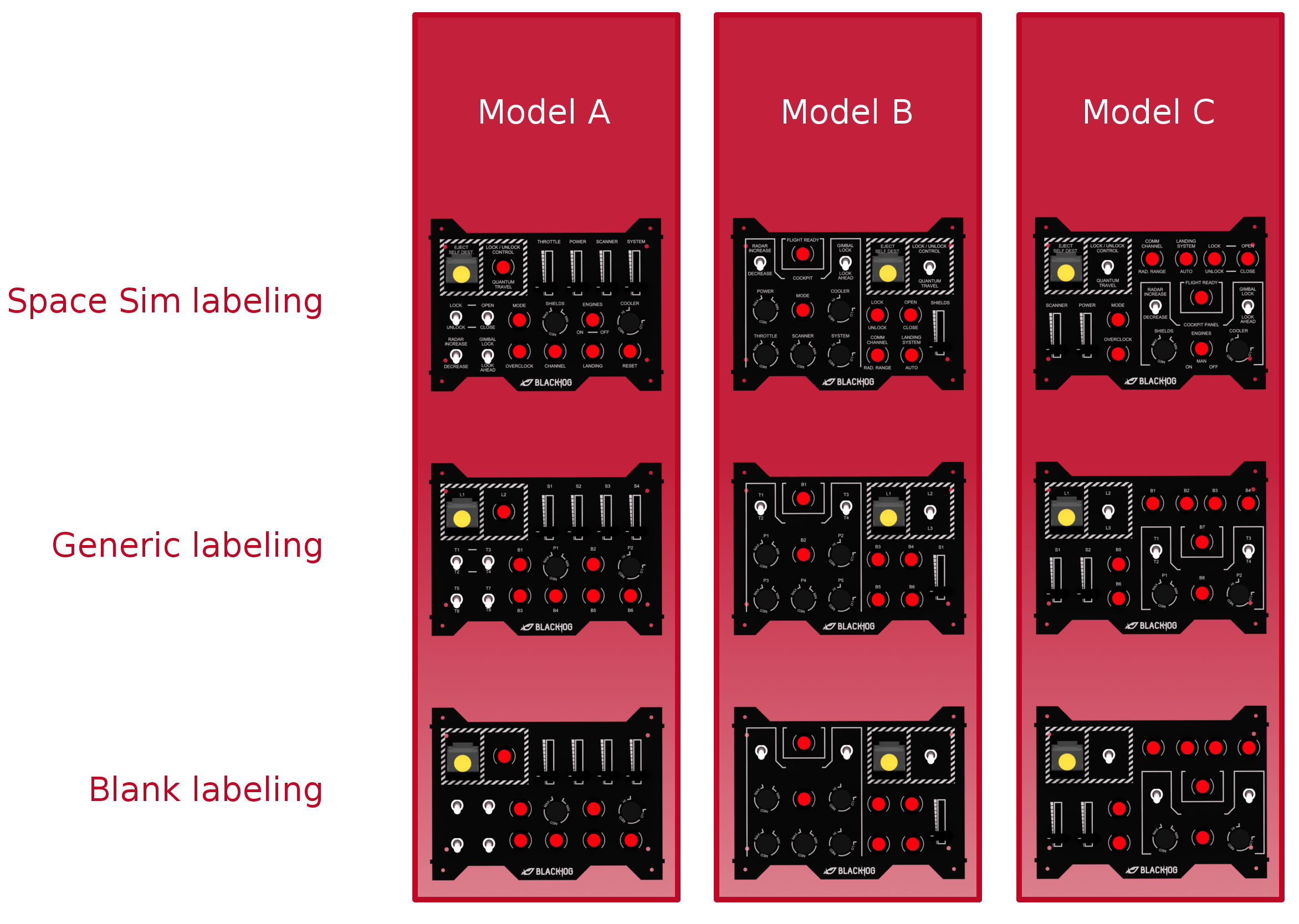 Right click on the picture and click on 'view image' to see in high resolution.
New BlackHog's crew member!
Moisés, a nice guy who is going to take part in our project.
In short term he is going to support me with the production to accelerate the process, and later taking over marketing and customer support tasks.
I hope you like the news, and excuse me again for the delay publishing the monthly report, I was overloaded of work the last weeks.
I wish you a nice day!
Ruben Lucendo