Collaborators, friends and mentions:
14x Small Switches
Swiftly toggle your ship's many on/off functions (landing gear, shields, HUD display, etc.)
7x Square Push Buttons
These generously sized buttons allow you to quickly navigate components of your ship system that just don't belong on your joystick or throttle (HUD options, chat visibility, etc.)
4x Rotary Encoders
Replace your mouse's scroll wheel! They are used to quickly modify parameters which have a wide range of values.
3x Kill Switches
Control critical functions of your ship with the confidence that you will not accidentally press them.
1x Rotary Axis
With a 0 to 100% range, assign any system which specifies a variable rank. Accurately commands energy systems or the power of your weapons.
1x Slider
Similar to the rotary axis, but with a linear feel. You can use it for throttle control, or any other range variable.
b-lethal transfers your spaceship cockpit from the screen to your desk. No more racking your brain to remember your keyboard bindings; with b-lethal, your ship's operating panel and critical commands are right in front you.
b-lethal uses backlighting to keep your controls visible when the lights are out – ideal for 'dark room' gaming and immersion when you're patrolling deep space.
b-lethal's layout was designed with virtual reality in mind; the buttons, dials and switches are spaced to make it easy for you to find the right control without removing your VR gear. And solid mechanical feedback will never leave you in doubt whether you used the correct control at the right power setting.
In modern sims, timing is everything… increase your cockpit or bridge management efficiency with B-Lethal. In outer space – where all manner of enemies and dangers await – survival is measured in milliseconds!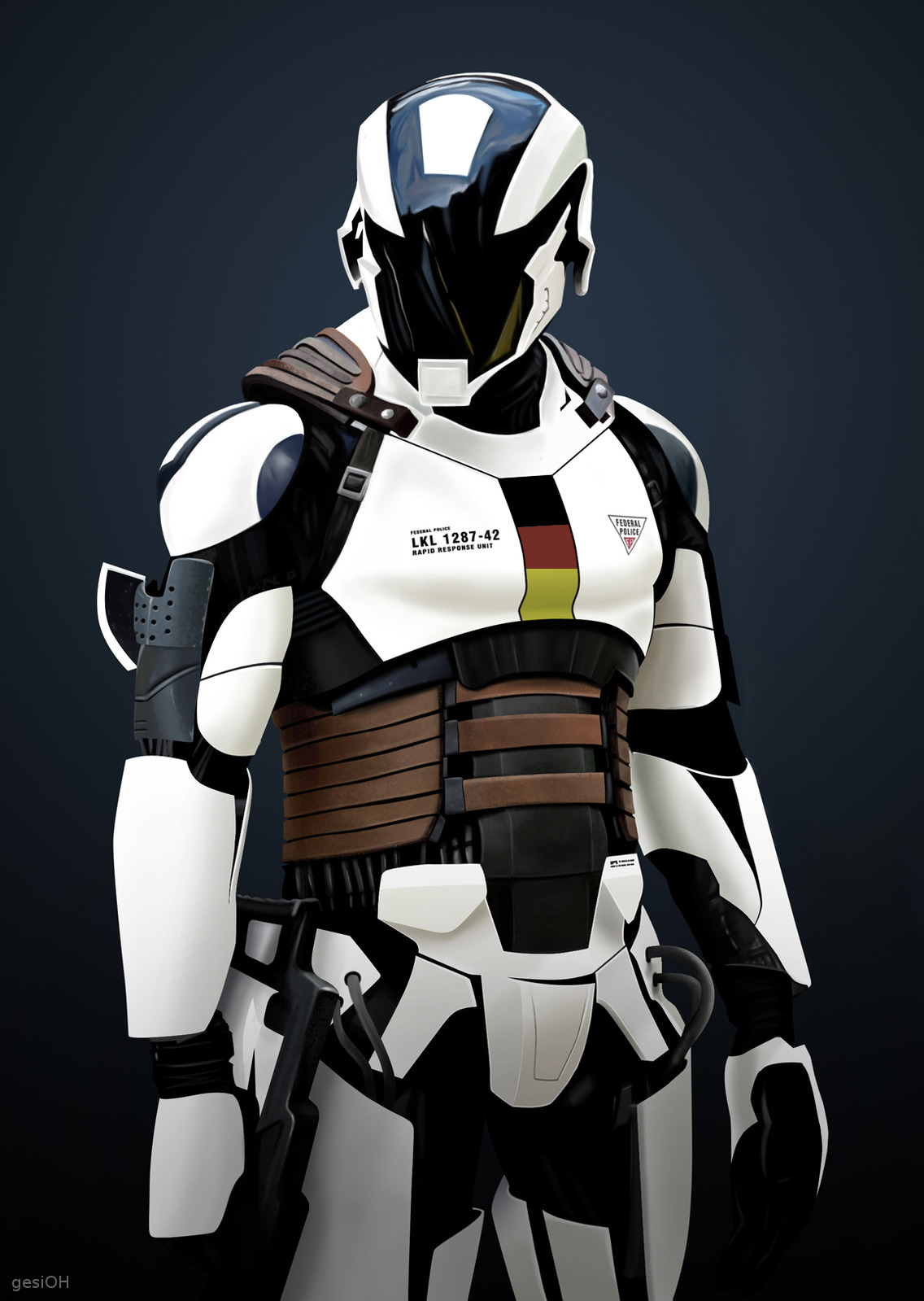 Superb German Engineering
b-lethal is designed and produced in Germany; we're renowned for our ingenuity and attention to detail!
b-lethal's mechanical parts have been carefully selected to ensure maximum durability, using industrial-grade standards. The housing and components are both shock and scratch resistant for a long service life.
We assemble all b-lethal controllers in-house at our manufacturing center in Germany, and ensure each panel meets exacting quality control standards; the result is a product of superior finish you'll be proud to own and use for years to come.
Parts produced in Germany:
Enclosure

93%

93%

Electronic

73%

73%

Mechanical

36%

36%

Montage

100%

100%
Really cool! No comments to add. Unbeatable!
A very dynamic structure design. Very smart decoration.
Epic! I love the yellow protection in contrast to the red ones.
Makes me think about an aeronautic industrial panel.
We're gamers, building for gamers. And we know that the best ideas come from the community! b-lethal's programming is built on an open-source platform allowing you to unleash your creativity. Design macros, activate lighted signals, and explore b-lethal's capabilities in ways that even we haven't imagined! And then share your customizations with the b-lethal community to enhance everyone's experience… and garner worldwide acclamation in the process!
With its unique level of customizability, b-lethal is designed to be your secret weapon in gaming dominance. Modify it for your favorite racing simulator or MMO; with the community's feedback, we've only scratched the surface of what B-Lethal can do!
The backlighting could be changed so that it is adjusted to one which fits in your spaceship's HUD and with the rest of your desk devices.
Let not cease your experience on the screen! Take your spaceship home and increase your experience immersion in any simulator.
This is real!
Its installation and usage is very simple, it adapts to the plug and play standards, turning your B-Lethal experience into something pleasant on par with exciting.
Designed for your desktop Subscribe!

Subscribe to our newsletter and stay updated on the latest developments and special offers!