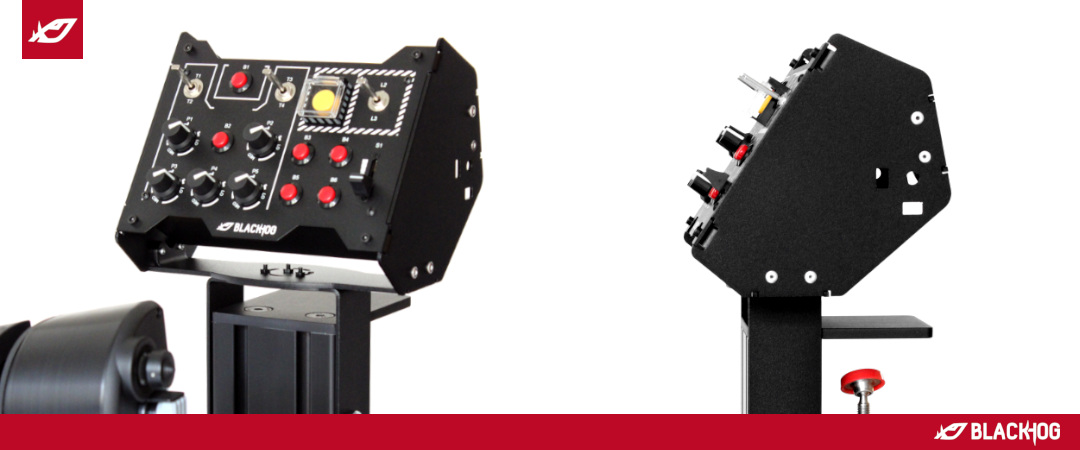 Top Holder for Monstertech table mounts
We are always working to bring you more mounting solutions for the b-explorer, this time is for Monstertech table mounts owners.
You guys asked: Could I mount the b-explorer on top of my Monstertech table mount?
We accepted the challenge and now we can answer: Yes!
We present you the Top Holder for Monstertech table mounts, a simple yet extremely sturdy and stable solution: https://www.black-hog.com/product/top-holder/
– Made of aluminum and powder coated in black
– Adjustable height
– Pivotable base
– Very easy installation
– Required screws included
One of the customers that motivated us to create the Top holder is not other than the Star Citizen content creator ArieNeo. Here you can see his unboxing and installation for the Top Holder during a live stream (video in Spanish): https://www.youtube.com/watch?v=M-hS1yLVFcY
We hope to bring in more compatible options with other table mount brands in the future.
Thank you guys for keep bringing in feedback and ideas, we do listen!
BlackHog Team