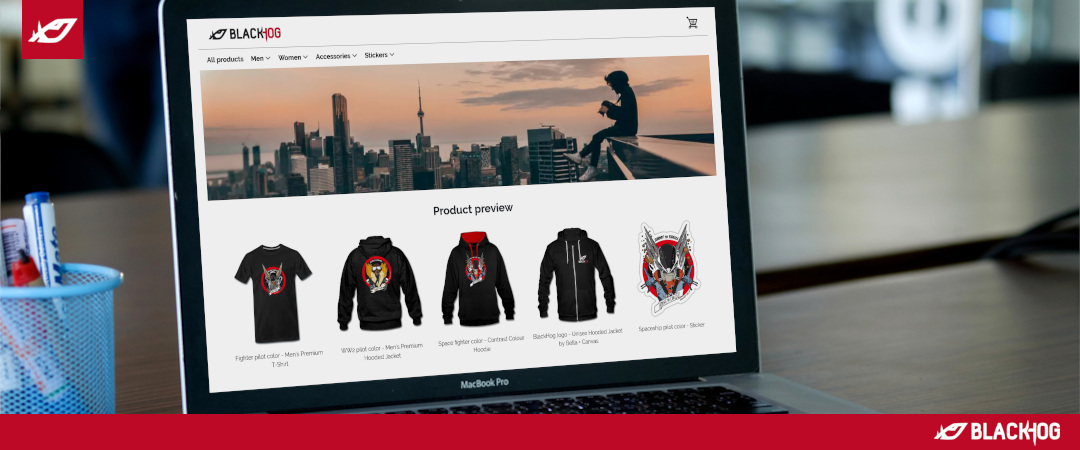 The US Merchstore is ready!
Hi guys,
The US Merchstore is finally available!
It was long overdue, and it's finally ready. We also took the opportunity to clean up the place and include more colors for the most requested items.
But that's not all, by popular demand, we are now offering the following items as stickers:
– BlackHog logo (Black or White)
– WWII Pilot
– Fighter Pilot
– Spaceship Pilot
The stickers are 10,0 x 7,9 cm and made of PVC film.
As the pilots illustrations have been increasingly requested, we are introducing them in more items. Right now you can find them in Hoodies, T-shirts, mugs and the new stickers.
US Store: https://shop.spreadshirt.com/blackhog/all
EU Store: https://shop.spreadshirt.net/blackhog/all
The Merchstore is taking shape thanks to your feedback, let us know what would you like to see next!
BlackHog Team