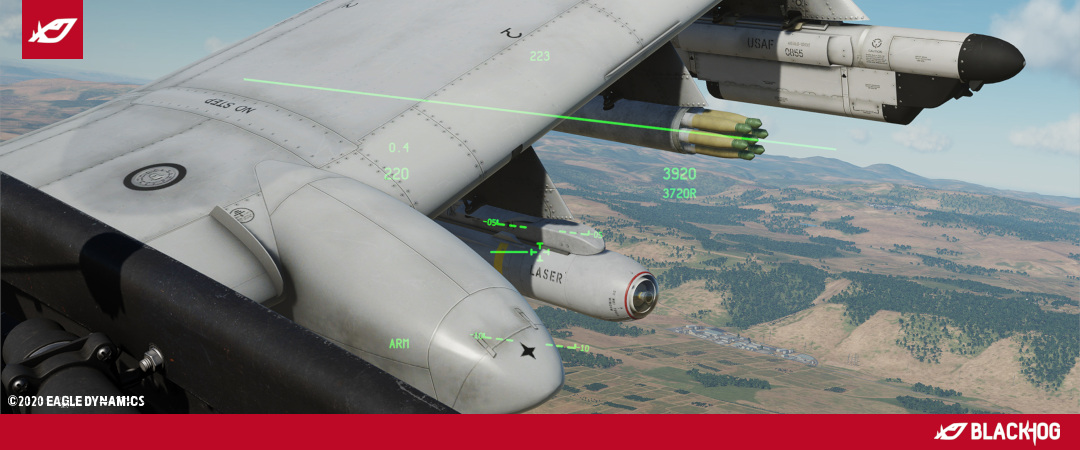 DCS A-10C II Tank Killer: What's new?
Hi Guys,
Eagle Dynamics can't stop with the announcements and releases, this time we have a "revamp" for the A-10C.
What is new in the A-10C II Tank Killer Upgrade:
– "Scorpion" Helmet Mounted Display (HMCS).
– Updated external model with improved textures and materials.
– Cockpit with options for factory-fresh or wear-and-tear textures.
– Fully interactive Forward Air Controller (FAC).
– ARC-210 radio (coming soon).
– New weapons:
+Advanced Precision Kill Weapons System (APKWS).
+AGM-65L laser-Maverick.
+GBU-54 laser-guided JDAM.
The "Scorpion" helmet, is a very interesting piece of gear, it allows the pilots to remain eyes-out of the cockpit enhancing real-time situational awareness, allowing also to provide GPS coordinates of designated points for targeting and share them with other aircrafts.
In-game, being able to look around, specially in VR, while still having HUD information displayed "on screen" is pretty neat.
Another immersive option, is to be able to make the cockpit look like its being in quite some battles, the wear and tear textures are one of those features that doesn't look like much at first, but once you are inside (specially in VR) you will really appreciate it.
If you already own the A-10C Warthog, there are some limited time offers you might want to check out.
Are there any other features you guys would like to see added?
Enjoy the Tank Melter!
BlackHog Team