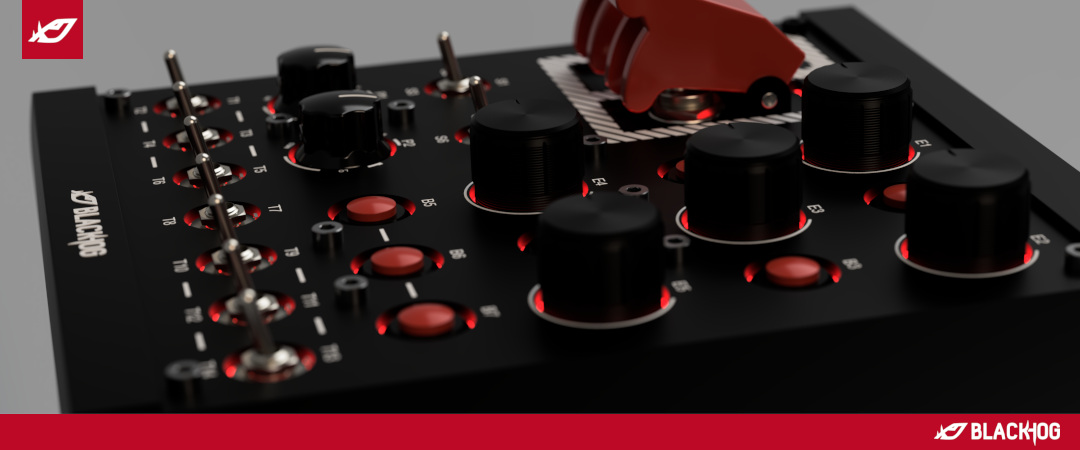 Hi guys,
We are very glad to publish finally about our current developments.
For over a year, we have been working on a new range of button boxes to cover all your needs when you are in command.
Thanks to Moisés (our community and customer support manager) and the very friendly collaboration and feedback of all of you, we have learnt a lot about your main requirements and tastes, during the last two years.
It has helped us, not only to improve our current button boxes, but also to design a new range of control panels, to fit your most advanced needs, keeping a very robust and minimalist design.
We are bringing soon much more information and details.
And there is more to come: for all of you who want to know the deepest details about the current developments and every running project, we are almost ready to open the BlackHog's forum, where you will be able not only follow the daily work, but also take part on it.
To inaugurate our Youtube channel, we have prepared a quick teaser to unveil our new range of button boxes.
Leave your comments and first impressions on youtube: https://www.youtube.com/watch?v=fSJCmB2zAw4
Stay tuned in order not to miss any detail!
On Twitter! @BlackHog_BH
Facebook: https://www.facebook.com/blackhogcontrollers
Or subscribe to our newsletter: http://www.black-hog.com/subscribe/
We wish you a nice week
BlackHog Team